The red first team offense was led by junior quarterback
Michael Desormeaux
completing 7-of-11-92 yards passing and 5-45 rushing. Desormeaux scored on the longest run from scrimmage during the game, a 60 yard run on the third play of the game by the Red team.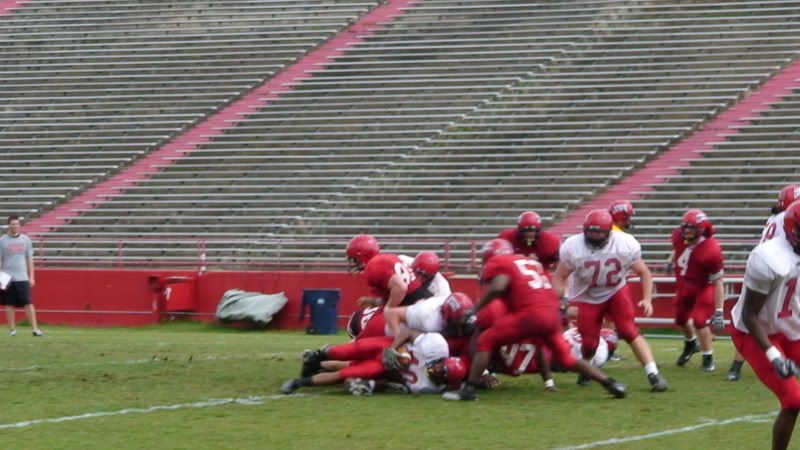 Desormeaux looked best directing the two-minute drill at the end of the first half to give the Red team a seven-point lead. With a little over two minutes remaining in the first half, the Red team marched 75 yards in 11 plays before settling for a 27-yards field goal by Drew Edmiston. Desormeaux was 5-of-6 passing for 53 yards on the drive and also added a 12 yard run.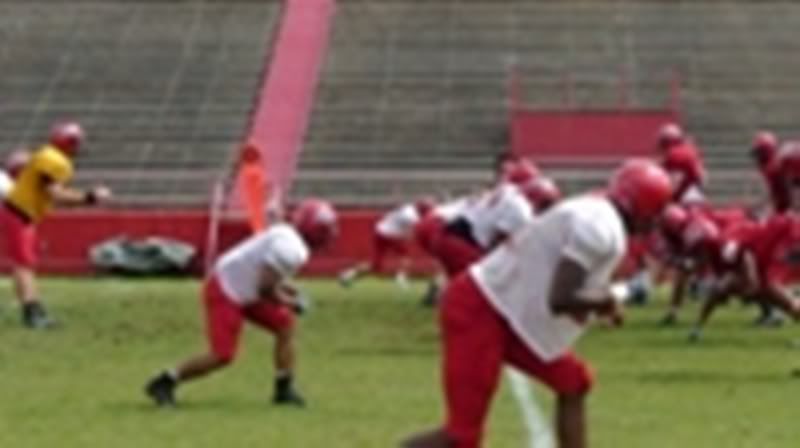 The white offense was led by junior quarterback Conner Morel hitting 3-of -4 for 86 yards passing. Morel had the longest play from scrimmage during the day hitting talented red-shirt freshman receiver Marlin Miller for 75 yards at the end of the first quarter. The talented freshman had an impressive day receiving on the day 3-89 and two touchdowns.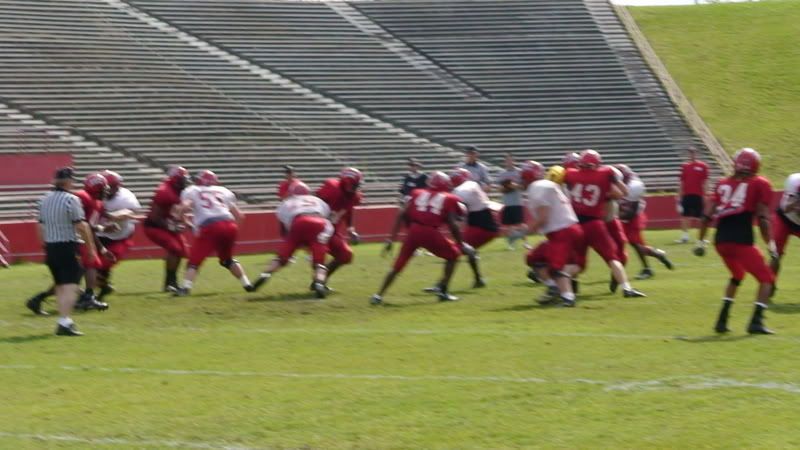 The Red defense was led by linebackers
Jonathan Vance
4 tackles, Brent Burkhalter 3 tackles, and Antwyne Zanders with 3 tackles. 2006 Defense MVP
Rodney Hardeway
had one sack for the Red Team.
The White defense was led by Sophomore defensive-end Chris Lanaux with 3 tackles and one sack. Sophomore linebacker Jezr Washington also had 4 tackles and one sack for the white team.